On This Page:

- The latest ...

- Preface A. Ground recycled tires B. Unsafe hot surface temperatures

C. The Carbon footprint [Athena Study] D. The myth of low cost maintenance E. Environmental concerns

F. Geological and hydrological issues G. Athlete's health H. Restricted use, public access and security


The latest ...


Artificial turf causing skin disease at nation's schools
Education ministry opens investigation into the ''safety of poisonous materials''
Hankyoreh Media Company
Seoul- South Korea
July 2-3, 2007
http://english.hani.co.kr/arti/english_edition/e_national/219645.html
Students and teachers in schools with grounds covered by artificial turf are suffering from headaches and skin disease in a growing number of cases.
Choi Yeong-gil, a teacher at a Seoul elementary school, said on July 1, ''Since the school laid synthetic turf on the ground in May, I have taught the students with the doors of the classrooms closed even in the summer, due to the offensive smell. The school infirmary is filled with students complaining about skin disorders and headaches.''
Park Yeong-gil, a physical education teacher at another elementary school, mentioned, ''After teaching classes on the turf for four hours a day, I feel pain in my nose and eyes and have also contracted atopic dermatitis.''
Today, the Ministry of Education & Human Resources Development launches an investigation into the artificial turf which began to be installed at many of the nation's schools in 2000. The ministry wants to know more about the relationship between artificial turf and the diseases suffered by teachers and students.

The ministry recently sent official documents to 170 schools with synthetic turf on their grounds and requested that the Korea Testing & Research Institute and the Korea Environment & Merchandise Testing Institute investigate the realities of the situation.
Jeong Sang-ik, a ministry official, said, ''The investigations are aimed at grasping the safety of the poisonous materials such as lead, cadmium and mercury contained in the artificial turf. We also want to confirm just how harmful these materials, which have sparked controversy in our schools, are.''
The investigations will be conducted according to standards set up last year by the Korean Agency for Technology and Standards, which operates under the Ministry of Commerce, Industry and Energy. Korea Testing & Research Institute and the Korea Environment & Merchandise Testing Institute will extract about 100 grams of rubber power from each school's artificial turf for the investigation. The legal limits for harmful materials contained in rubber powder are 90 milligrams of lead, 5 milligrams of cadmium and 25 milligrams of mercury and chrome per one kilogram of powder. Benzene is classified as ''harmful'' if it exceeds 1 milligram.
As of now, 605 elementary, middle and high schools across the nation have artificial turf on their grounds and the Ministry of Education, in cooperation with the Seoul Olympic Sports Promotion Foundation, currently has plans to install artificial turf at 443 more schools until 2010.


Turf battle Groups say fields pose health risks By Jennifer Amy Myers, jmyers@lowellsun.com
Article Last Updated: 08/08/2007 11:53:06 AM EDThttp://www.lowellsun.com/front/ci_6573076

There is no need for fertilizer on Tyngsboro High School's Pierce Field. The vibrant green grass looks terrific at the first sign of the spring thaw and deep into November. Kneel down and take a closer look. It is not grass, and that is not soil. The "grass" of the field, manufactured by Sprinturf is polyethylene. The "soil" is tiny rubber granules made from ground-up tires. Installing its $675,000 field of dreams last year, Tyngsboro joined Lowell High School's Cawley Stadium and University of Massachusetts Lowell's Cushing Field, which both use the FieldTurf brand, in the elite ranks of the artificially turfed, a group that grows each year. Billerica and Wilmington officials are investigating the possibility, while Westford is raising money to build two synthetic fields on the East Boston Camps property and one at Westford Academy. But, could the low-maintenance, expensive artificial turf lusted after by athletic directors and facilities managers nationwide for its durability, low-maintenance and ability to reduce athletic injuries be hazardous to the environment and health of a community's residents?
A group of public-health officials in Connecticut and a citizens' group in Wayland think so, but local officials are not sold. Amid pressure from the citizens' advocacy group Wayland 10, officials in that town agreed last month to monitor water run-off from a planned artificial turf playing field. The group cited concerns about chemicals such as arsenic, lead, nickel and zinc from the ground tire in-fill leaching into nearby wells that feed the town's drinking water supply. However, on July 12 James Doucett, deputy director of the state Department of Environmental Protection, wrote that the DEP believes the use of tire crumb in synthetic fields is an acceptable recycling use for rubber that "does not warrant further review" by the state. Environment and Human Health, Inc., a Connecticut non-profit group of doctors and public-health officials, is asking for a moratorium on the installation of synthetic playing surfaces until more studies on the long-term effects to public health can be completed.
A preliminary test funded by EHHI and conducted by the Connecticut Agricultural Experiment Station showed that volatile organic compounds are being released from the rubber as temperatures on the field rise. "Our biggest concern is out-gassing," EHHI President Nancy Alderman said. "When the rubber particles in these fields heat up they are releasing volatile organic compounds into the air that act as carcinogens, neurotoxins and skin irritants." State Department of Public Health spokeswoman Donna Rheaume said the agency does not have a stance on artificial turf. Peter Flynn, chairman of Billerica's Field Turf Committee, is collecting information and interviewing turf companies. He said the Wayland situation did pique his concern, but he has been convinced that the turf is safe.
"We have been reassured by the companies that they have not found any pollution into town drinking water systems," said Flynn, Billerica Memorial High School's head football coach. "We are really doing our homework and feel really good about turf as a playing surface." UMass Lowell Athletic Director Dana Skinner said the school installed turf in 2001, and the experience has been all positive. "It has served our student athletes well and we have been able to rent the facility around the clock, allowing us to generate revenues to maintain our facilities," Skinner said. "If there were any health concerns, they would have been raised by the professionals during the design process." Tyngsboro Selectman Richard Lemoine, UMass Lowell's director of environmental health and safety, said he sees no reason to be concerned. "I've never seen a sheen come of the field or noticed an odor," he said.
"These turf fields have been going down for quite a while. If they were using anything toxic it would have hit the industry. The DEP and EPA are not concerned." Lemoine added that using artificial turf eliminates the need for harmful fertilizers and pesticides that are running off into waterways adjacent to grass fields. "By putting these fields in you are eliminating a host of environmental threats," he added.
In a study conducted for the town of Concord, Pamela Lamie, a human health risk-assessment expert with the environmental engineering firm Camp, Dresser and McKee, stated that in her opinion, "the artificial turf field would present no significant risk to human health."
In her report, she cites the long-term use of rubber crumb in California playgrounds as well as the fact that the same chemicals found in the rubber are present in car exhaust.
Westford Parks and Recreation Director Pat Savage said that with tight budgets, the town just cannot afford to continue maintaining grass fields and is moving forward with its plans for artificial turf.
"It is not like these fields are brand new, the studies have been done," she said.
"The fields do heat up, but we aren't going to be out there playing when it is 100 degrees. Nothing is perfect, but it is the best alternative."
A study conducted by the University of Massachusetts' Chelsea Center for Recycling and Economic Development concluded that it is reasonable to use recycled scrap tires in civil engineering projects, however field studies should be conducted over long periods of time to deduce the impact on the environment depending on particular local water and soil conditions.
Alderman says her group is backing a similar idea.
"We are not saying that artificial fields should never be put in, just asking that if you haven't already put one in you wait until there is more conclusive testing," Alderman said. "These fields can cost up to $1 million, imagine if they had to be torn up?"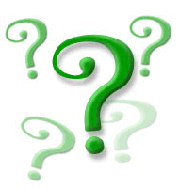 When in doubt, ask!

?
SERIOUS QUESTIONS THAT REQUIRE STUDIED ANSWERS
The biggest concern with communities, schools and others contemplating the installation of artificial turf is that all too often they do not do their homework, relying on sales representatives instead of contacting their state university research scientists and other professionals before making a decision with such far reaching financial, environmental and human health impact.
There would be far less artificial turf being installed if the decision-makers would focus on science and fact-based information by meeting with their state turf extension specialists and local turfgrass producers to discuss the true cost efficiency of selecting and properly maintaining natural grass fields.

Artificial turf is promoted as a cost-efficient, environmentally- and user-friendly product. The promoters claim artificial surfaces have a life expectancy of 15 to 20 years, initial purchase and installation costs are quickly offset by the absence of on going, maintenance costs, and safety of the artificial playing surface is un-matched by natural turfgrass. Each of these claims is open to question and, often, can be dismissed by the facts in evidence.

Typically, in a normal artificial turf sales presentation process, one does not get the full picture about the impact of artificial turf on health and safety of the children and the serious threats that it poses for the environment.





Free floating rubber granules

A. Ground recycled rubber from tires is used in some rubber infill artificial fields as an impact-softening base. The use of rubber crumb infill poses dangers to environment and human and animal health. While the buyers of artificial turf are told that the rubber is inert, it is a far harder job to show that it is not toxic. The ingestion of crumb or its dust, or the leaching of its carcinogenic and other harmful substances into the ground water or release of toxins into the atmosphere (including if the field catches fire) are all too real. For a detailed discussion of rubber crumb and dangers that it poses, go to Rubber Crumb.


B. Unsafe Hot Surface Temperatures. Temperatures on artificial fields can run as high as 86.5° F hotter than natural grass fields under identical conditions. Inspired by the heat blisters suffered by a member of the coaching staff at a major university, there are now studies to prove this. In some places, institutions have placed a maximum surface temperature for the use of a field in the summer time; in most places where the fields run "hot," the fields are watered down to cooler temperatures with regularity, often every 20 minutes. And to think that one of the selling features of artificial turf is that it cuts down on the watering associated with natural turf. The sellers of artificial turf are loath to admit that natural grass field retains moisture from rain and irrigation, whereas the artificial turf field's "efficient" drainage system is the reason in part for the surface heat associated with synthetic turf. Furthermore, a natural grass field "breathes" which allows for self-cooling, artificial turf does not. For a detailed analysis of the surface temperature recoded with artificial turf, please go to The Heat Island Effect .


C. The Carbon Footprint. It is very fashionable to talk these days about a society's carbon footprint and what each person or institution can do to reduce it. The artificial turf and other synthetic surfaces increase the carbon footprint and therefore contribute in their own way to greater global warming. Often the artificial turf replaces a natural grass surface, so one contributing element to global warming is the removal of the natural grass surfaces that reduces carbon dioxide by converting it into oxygen.
The production process for artificial turf is for the most part fueled by fossil fuels, as is the installation, after-sale maintenance and eventual disposal protocols. The increased use of artificial fields by sports leagues promote greater concentration of vehicles at a site and thereby contributes to elevated presence of harmful gases in the area of the venue. While natural grass takes the carbon dioxide from the air and converts into oxygen. The manufacturing, installation, service and disposal of a 2-acre artificial turf field facility is responsible for the generation of a total of 55.6 tons of carbon dioxide, in addition to other gases and pollutants.

The article below highlights the effort of a Canadian school to pursue a "carbon neutral" policy in regard to its artificial turf project. On should question how many municipalities or institutions in the United States can claim that degree of environmental awareness as shown by this Canadian school and be willing to undertake a carbon neutral policy when it comes to synthetic surfaces?


Estimating the Required Global Warming Offsets to Achieve a Carbon Neutral Synthetic Field Turf System Installation, by Jamie Meil and Lindita Bush. Link to PDF file.

In 2006, Upper Canada College, a private elementary and secondary school in Toronto, Canada decided to replace its natural grass playing field with a new state-of-the-art, artificial turf surface. A study conducted by the Athena Institute, Merrickville, Ontario, estimated the greenhouse gases (GHG) emitted during the life cycle of the synthetic turf system as opposed to a natural grass surface. The study also determined the number of trees to be planted to achieve a 10-year carbon neutral synthetic turf installation.

For a 9,000 square-meter facility a 10-year period, the research showed a total CO2 emission of 55.6 tons. An Amercian football field (53.3 yards wide times 100 yards long minimum, without end zones and sidelines) is larger than an acre; and acre is equal to 4,047 square meters or 4,840 square yards. The GHG emissions offset was estimated at -72.6 tons. According to the U.S. Department of Energy estimate (1998), a medium growth coniferous tree, planted in an urban setting and allowed to grow for 10 years, sequesters 23.2 lbs of carbon, equivalent to 0.039 metric ton CO2. The tree planting offset requirements to achieve a 10-year carbon neutral synthetic turf installation was estimated to be 1861 trees.

An environmental responsible organization, UCC took the initiative to offset the GHG emissions related to the synthetic turf life cycle -- from raw material acquisition through manufacturing, transportation, use and maintenance, and end-of-life disposal of the turf field. To that end, UCC will plant trees in order to balance the field's carbon footprint, and reuse all the topsoil that is removed during construction. In taking on the challenge of sustainability, UCC has moved to install a "carbon neutral" artificial turf field on its campus.
D. The Myth of Low Cost Maintenance. The maintenance of a synthetic turf field is not as inexpensive or as "labor free" as the promoters of artificial turf claim. Understand please, one of the reasons why municipalities undertake to install artificial turf is to cut maintenance costs associated with grass fields. This predisposition to acquire a system that is low-maintenance therefore resonates with the decision-maker, who is assured that the savings and fees from additional playing time will pay "in no time" the $1 million cost of installing a single synthetic turf field. The replacement cost of the carpet part of the field every 10 years or so is $500,000 (in 2007 dollars). Most buyers make the mistake of calculating the level of future replacement cost for a single field on the basis of one replacement. A field typically lasts for decades, which makes the true cost of carpet replacements for field during its life span – let us say 50 years – at 2.5 million (in 2007 dollars). Rarely, if ever, the buyers of artificial turf factor in their financial calculation the cost of maintenance, repair and replacement of the drainage system of the field.

The installation of an artificial turf and its maintenance is done by contractors aside of the municipality's or institution's own public works or grounds-and-buildings nodes. For a municipality, with every artificial turf installed there is one whole or fraction of a worker that becomes redundant, as the maintenance of the field is outsourced. This represents a human cost to the existing community work force, until the displaced worker is employed in another capacity. The savings to the employer from outsourcing field maintenance is illusory, because the contractor who repairs and maintains the field will price its services just below the total amount "saved" by the employer.

The ultimate silent cost associated with artificial turf is the externality that it imposes on the environment and as such on society as a whole.

For a detailed discussion of the actual cost of upkeep of indoor and outdoor artificial turf fields, please go to The Myth about Maintenance.


E. Environmental concerns. Besides generating oxygen, natural grass c

ools the air, controls soil erosion, acts as water filet/purifier,

traps and bio-degrades airborne pollutants, filters rainwater, and facilitates the recharge of groundwater and aquifers, organically breaks down and removes bodily fluids like spittle, blood, sweat, vomit, droppings, and urine, reduces glare, reduces temperature, prevents dust, dissipates solar heat, prevents fire, and is part of the ecology that sustains flora and fauna. Synthetic turf does none of the above and besides is not pleasant to human touch.

Ground rubber and artificial turf particulates are present on the playing field and in the surrounding spectator stands. Pesticides and cleansing products may be routinely applied to the surface, with unknown consequences to the environment. Therefore, the questions to be answered should include the following:

-- What levels of these materials is a health concern?

Has the state or Federal environmental protection offices established maximum exposure levels to these materials?

Has Occupational Health and Safety Administration established exposure limits for workers in tire shredding operations?

--

Because of the presence of ground rubber and various man-made or plastic components in and on artificial surfaces, will environmentally safe disposal of a large amount of this material be possible when replacement of the field becomes necessary?

--

What gases would be released into the atmosphere in the event of a fire on the artificial surface?

--

How would an artificial turf fire be fought so as to extinguish the fire as quickly as possible, minimize danger to the fire fighters and/or reduce the release of toxic fumes into the atmosphere?

--

What scientific testing has been completed to document that run-off or leachate from an artificial area is not polluting surface or groundwater?

--

What impact does an artificial surface have on the area's capacity to recharge groundwater or an aquifer?

--

What products are available to safely control weeds, algae or other conditions that develop on artificial surfaces, particularly when large amounts of water are applied in an effort to reduce the surface's heat build-up?

Herbicides, fungicides or algaecides are not now labeled by the United States Environmental Protection Agency for application on artificial surfaces because of fears of runoff and contamination, similar to applying pesticides to a driveway or other hard surface.

--

Given the fact that artificial turf surfaces absorb radiant heat (sunlight) and are therefore hotter than the surrounding area, how serious of a heat island effect can be expected after installation of such a field?

--

What will be the overall environmental impacts to an area when artificial turf is used to replace natural grass?





* * *




State DEP 'Standing By' for Closer Look at Turf Fields
By Frank Luongo
Westport News [Connecticut]
Article Launched: 08/17/2007 09:07:47 AM EDT
http://www.westport-news.com/ci_6648385
It still appears to be a long distance from the goal line, but a North Haven-based advocacy group is gaining some traction in its call for a statewide moratorium on the installation of synthetic-turf playing fields.
Environment and Human Health Inc. (EHHI), the group headed by Nancy Adelman that is widely credited with playing an important role in getting the state to limit or ban the use of pesticides on school grounds, has convinced the state Department of Environmental Protection (DEP) to take a look at the results of a preliminary study by the Connecticut Agricultural Experiment Station, which has raised new questions about the safety of the turf product.
Earlier this month, the New London Day came out in favor of the moratorium in an editorial that cited the experiment station's study, which had been commissioned by EHHI.
Meanwhile, Adelman has alerted the media to a recommendation in April by the Swedish Chemical Agency against the further use of rubber granules from tire waste in the manufacture of synthetic fields.
Closer to home, municipal officials in Wayland, Mass., according to information distributed by Adelman, have agreed to monitor the drainage from a synthetic playing field under construction
at the town's high school in response to residents' concerns about the possible contamination of town wells, which are located near the school, by run-off from the rubber granules used as in-fill.
Dennis Schain, a spokesman for the DEP, told the Westport News earlier this month that his agency's Bureau of Compliance Assurances is standing by to take a closer look at synthetic fields to see if their materials pose the threats to the environment that have been suggested as possible in the experiment station's study.
"The bureau will stay abreast of the study and might do follow-up field assessments," Schain said, if the laboratory results show a need for such assessments.
The experiment station has not yet announced the final results of its preliminary study but has already recommended on-site monitoring, as previously reported in these pages, for the outgassing of the volatile organic compounds that have been released from the rubber granules in the station's laboratory testing at temperatures of 100 degrees Fahrenheit.
In its editorial on Aug. 6, the New London Day asked these questions: "Why not err on the side of safety and heed the recommendation of an independent environment group [EHHI] that has suggested a delay for towns or schools planning to install artificial turf made from chopped up tires? If reputable scientists at a state laboratory [Connecticut Agricultural Experiment Station] reported that tests showed a dozen or more organic compounds evident in testing of the pellets, and suggested more studies be done, why ignore this advice?"
The Swedish Chemical Agency's recommendation for discontinuing the use of rubber granules is not based on evident health risks, according to the agency's Web site, and its concerns about the leaching of chemical run-off only call for local monitoring of water quality.
What the Swedish agency does say is that the known hazardous substances in rubber granules, which are acknowledged by the turf-field industry itself, are reason enough for stopping their use to be consistent with that country's objectives for creating a "non-toxic environment."
"There are other alternatives than recycled tires for filling material," the agency argues and it puts the onus on the turf companies to "place demands on their suppliers and provide the drive required to develop better alternatives."
According to some reports, alternatives already exist to the kind of rubber in-fill used on the Westport fields.
The Wayland story focuses on the potential leaching of chemicals like polycyclic aromatic hydrocarbons (PAHs), which contain known carcinogens, and on the concern of town officials about possible litigation, if they failed to monitor run-off from the high school field.
The town administrator is quoted, in a newspaper account of the agreement with residents, as saying, "Certainly, the town shares their concern about the quality of the drinking water. They're erring on the side of caution, clearly, and we're happy to oblige that."
The news account also refers to the position taken by the Massachusetts Department of Environmental Protection that it would not conduct a further review of the granules, the use of which the department described as a "well-established practice" and an "acceptable recycling of tire rubber."

* * *

Editor's Note: The "grassroots" citizen advocacy and public education campaigns can be an effective way to defeat the installation of artificial turf or seeking a delay in the project until the public has had a chance to weigh the scientific data, such as it is. In Wellesley, Massachusetts, after the School Committee hurriedly approved the installation of turf near an elementary school, citizen advocates took exception and the Town Meeting voted down the project on the grounds because of concern over health and environment. In Wayland, Massachusetts, the citizens complained to the state's department of environmental affairs and secured from the town a commitment to ensure that the effluent from the turf fields do not end up in the town's drinking water. In Concord, Massachusetts, however, where acres upon acres of the historic Walden Woods are felled to make way for artificial turf fields, the citizens fell short of their objective to stop the project.

Wayland agrees to regularly test turf field

By Peter Reuell/Daily News Staff
GHS
Wed Jul 25, 2007, 12:42 AM EDT
http://www.townonline.com/wayland/homepage/x809517166

Wayland [Massachusetts] -
In what could be a test case for similar fields across the state and nation, Wayland town officials this week struck a deal with a group of residents to monitor drainage from a high-tech artificial playing field.
Residents last year twice challenged town approval of the field's construction at Wayland High School, citing concerns about contamination of nearby town wells by heavy metals and other chemicals in water draining though the field's base of ground-up rubber tires.
This week's agreement could mark a turning point in the monitoring of such fields nationwide, said Kurt Tramposch, a representative of the residents who appealed.
"What's unusual here was this was the first time a state agency has been a partner in an official program to test and reassess the results of the tests," he said. "(It's the first time) anywhere in the country, as far as I can tell."
Wayland Town Administrator Fred Turkington yesterday called the agreement a positive end to the potential litigation.
"Certainly, the town shares their concern about the quality of the drinking water," he said. "They're erring on the side of caution, clearly, and we're happy to oblige that.
"I think it's good news when you can settle potential litigation. We'd like to have the field complete and not have a small portion of it undone, waiting for the completion of a Department of Environmental Protection procedure."
Meanwhile, the state DEP stated July 12 it does not intend to further review the tire crumb rubber for Wayland's synthetic field.
"The use of tire crumb as infill in synthetic turf fields is a well-established practice where the tire crumb substitutes for virgin rubber materials or rubber and soil mixtures," wrote Deputy Director James Doucett. "Synthetic turf fields have been constructed at numerous locations within Massachusetts. This use of tire crumb is in a restricted setting where the material will be disposed at the end of life of the field."
Doucett also wrote that DEP "believes this use of tire crumb in synthetic athletic fields to be an acceptable recycling/reuse of tire rubber that does not warrant further review" by the state.
Tramposch, though, believes his concern is well-founded.
He said tests on other artificial-turf fields have found a long list of chemicals in rainwater runoff, including arsenic, lead, thallium, nickel and zinc, and the fields have been banned in some European countries.
"There's a fair amount of work being done in Europe," he said. "No one has really done the background testing here."
That could soon change.
Under the agreement, signed Monday, construction of the field can go forward, while the town hires consultants to test runoff from the field for three months following the construction and in summer 2008.
Following the testing the town will also hire a second consultant, who will review the field's drainage system. The town also agreed to "use commercially available and reasonable nontoxic products in cleaning, disinfecting, maintaining and repairing the field" and will notify the Wayland Board of Health when any of those products are applied.
In return, the group of residents, called the Wayland 10-Citizen Group, agreed not to file any further appeals of the project as long as the agreed-upon conditions are met.
The impact of the agreement, though, may be felt well beyond Wayland's borders.
At least two other towns have considered building similar fields in the last year, Tramposch said, and rejected the idea after learning of the potential health risks.
"I went to the Wellesley Town Meeting ... to see how they considered the fields," he said. "Environmental concerns and public health concerns played a large role in their decision not to build the fields this year."
In Concord, he said, a record number of voters turned out for a reconsideration vote on a similar field, which was eventually rejected based in part on health and environmental worries.
In Wayland, Tramposch's concerns with the field began with the town water supply.
He was one of 10 residents who appealed the town's approval of the field in December 2006 after discovering rainwater runoff from the field would flow into an area near two town wells.
Based on that appeal, the state Department of Environmental Protection ordered a redesign on the field's drainage system, resulting in runoff emerging on the opposite side of the field.
Tramposch and residents, however, appealed a second time, saying there was no evidence the second plan worked any better than the first.
"We did it on behalf of the town, the drinking water supply and the wetlands," he said of the appeals.
In the end, Tramposch said, he is satisfied with the agreement.
"I'd have to say that was most of what we were looking for from the town," he said. "That is, we did very well."

Peter Reuell can be reached at 508-626-4428, or at preuell@cnc.com.



* * *

Editor's Note: The ambivalence of Massachusetts environmental authorities toward the turf is regrettable and does not serve the public interest – it sanctions the transfer of hazardous waste (tires) from landfills and disposal centers into play grounds. In New York City, too, the government is moving rapdily to convert many of the playing fields into turf. The move has ouraged the citizens groups. Among them is NYC Park Advocates Inc. , a non-profit, non-partisan watchdog group dedicated to restoring public funding, improving public parks, increasing public recreation programs, expanding open space and accessibility, and achieving the equitable distribution of these vital services in New York City for all. For more information, go to http://nycparkadvocates.org
City Lacks Dirt on Fake Turf, Say Watchdogs

Parks Dept. Plans 100 More Synthetic Fields,

But Lacks Research on 'Toxic Pellets'
By Sarah Ryley

Brooklyn Daily Eagle – Online April 18, 2007

(
sarah@brooklyneagle.net
)

BROOKLYN — The announced plans to carpet nearly 100 more fields with synthetic turf, made springy by a bed of rubber pellets spread beneath their surface. The problem is the lack of conclusive studies on the safety of the pellets, which stick to bloody scrapes and city recently sweaty skin and find their way into socks, said one local professor calling for a moratorium on synthetic turf until more research is conducted.
Preliminary testing indicated the rubber pellets, made from recycled tires, contain high levels of polycyclic aromatic hydrocarbons (PAHs) that exceed levels deemed safe by the state's Department of Environmental Conservation, according to City College psychology professor William Crain. He conducted the study with chemists from City College and Rutgers University.

Crain said the city should stop using synthetic turf, already installed on 70 fields, including Cadman Plaza, until testing can be done to ensure that the chemicals don't absorb into the skin or dissolve when ingested by children, who tend to put their hands in their mouths.
"In the summer especially, there's a very strong aroma. And sometimes soccer players get [the pellets] in their eyes and they sting a little," said Crain. "Nobody knows what long-term effect they have on people."
The city is the largest municipal buyer of synthetic turf in the country, having carpeted 3 million square feet of fields with it between 1998 and 2004, according to Geoffrey Croft, founder of NYC Parks Advocates.

"No environmental impact assessment was done before they started carpeting millions of square feet of our public parkland. That is just irresponsible," he said.

City Parks and Recreation Commissioner Adrian Benepe maintained the safety of the pellets, citing research conducted by the Tire Recycling Management Association, which concluded that "the only way for the PAHs to be released from the rubber is through some type of chemical or thermal reaction." Benepe said the human body doesn't produce the chemical reaction necessary to release the PAHs from the rubber, and that the normal digestive process is too short for the body to absorb any part of them.

So far, Benepe has denied Professor Crain's request to collect samples from city parks "since the presence of particular chemical compounds may come from the surrounding environment rather than from the pellets." Benepe suggested Crain obtain the pellets directly from the manufacturer.

Recently, Public Advocate Betsy Gotbaum joined the fight and was told in an April 13 letter from Benepe that the department is considering the request.

In the letter, he cited the benefits of using synthetic turf instead of real grass, such as the "copious amounts of water," pesticides, fertilizers and fossil fuel-burning lawn mowers needed to maintain natural fields.

While not all of the city's grassy fields are maintained by chemicals, those that rarely get visited by maintenance crews often turn to "dust bowls," or giant mud puddles in the case of the "natural" half of Cadman Plaza Park after two days of rain.

"Synthetic turf is being used by high schools, colleges, municipalities, and professional sports leagues … Twenty-two NFL teams use artificial turf in their stadia or practice fields and five Major League Baseball teams chose artificial turf for their fields," wrote Benepe.

Of course, asbestos and PCBs were also widely used for decades before both substances were banned because of later studies that exposed their health risks. Croft said the Parks Department is investing $150 million in installing more synthetic fields to avoid paying workers to care for real grass. "That's an enormous cost," said Croft. "Do you know what you can do with $150 million? That's more than 60 percent of the entire operating budget for the Parks Department.

"That's an incredible waste of taxpayer money, and those fields have to be replaced long after the bonds have been paid off."

He said the life span of a synthetic field is 10 years, then it gets sent to a landfill.

Several studies have also indicated that synthetic turf gets between 39 and 86 degrees hotter than grass, which can be as unbearable as standing on a giant tire during a sweltering summer day. The average soccer field uses 27,000 recycled tires, according to the Parks Department.


See no evil?

By Patrick Arden

Metro New York

April 4, 2007

MANHATTAN. The city's Parks Dept. has refused a request to study possible health risks from synthetic turf fields currently installed at 73 locations and planned for another 40 athletic fields.
It's the latest chapter in the crusade of William Crain, a developmental psychologist at CUNY, who first collected a handful of rubber pellets from a synthetic turf field in Riverside Park and sent it to Rutgers University for a toxicology test a year ago.
Crain became concerned after the city paid $3.9 million for four acres of turf to replace worn natural athletic fields near 107th Street. The new generation of artificial grass consists of green plastic strips poking out of loose rubber crumbs. A boy had told Crain he regularly found the pellets in his shoes.
That rubber comes from recycled tires, and Crain's toxicology test showed levels of polycyclic aromatic hydrocarbons (PAHs) far above safety standards set by the New York State Department of Environmental Conservation. A concentration of the highly carcinogenic benzo(a)pyrene was found to be more than eight times above acceptable soil levels. If this was found in dirt, Crain said, the state would declare the fields contaminated.
Teaming up with Rutgers chemist Junfeng Zhang, Crain repeated the test with a new sample. The new results backed up the first test, but the pair needed more information to determine whether the PAHs in the rubber pellets could be absorbed into the body.
In an Oct. 26 letter to Parks Commissioner Adrian Benepe, Crain explained that a third test would use "advanced laboratory procedures" to find out if the PAHs could be taken in through ingestion or skin contact. He asked for permission to collect "about two handfuls of rubber pellets that are loose on the surface of synthetic turf" from one park in each borough. "It is quite possible that there is no realistic risk," Crain wrote, "but we need the relevant information."
Two months later, Benepe denied the request in a letter directing further questions to the department's lawyer. He claimed any samples taken from a park would be "compromised" by the "surrounding environment." He also said the state's soil contamination levels were "not an appropriate point of comparison for conditions in the City as they are based on conditions found in rural areas."
Crain asked Benepe to reconsider in a letter dated Jan. 15. He said for-profit turf manufacturers would be reluctant to provide pellets, and he explained that all samples taken from Parks would be cleaned "to remove extraneous matter" prior to tests. He also wanted to see what happens to the turf over time. Potential funders of the new test had stipulated permission from the Parks Dept. was necessary. As of yesterday, Crain had yet to receive a response.
"They're just trying to come up with arguments to keep us from doing it," Crain said. "You don't want your kids exposed to things considered dangerous, whether it's in a rural environment or an urban environment."
Dueling surveys
Soon after Crain and Zhang published their results last December, they discovered a test conducted for the Norwegian Building Research Institute with a similar conclusion. This week the Parks Dept. cited two studies to discredit Crain; one was funded by the Tire Recycling Management Association of Alberta, Canada. Crain cited numerous studies that concluded more research is required.

Turf wars heat up: grass vs. synthetic
Global warming joins list of issues
By Connie Paige
The Boston Globe, March 25, 2007
http://www.boston.com/news/local/articles/2007/03/25/turf_wars_heat_up_grass_vs_synthetic/?page=1
As Newton and Wellesley prepare to vote on proposals to install artificial turf on school fields, some opponents are adding global warming to their arsenal of arguments for sticking with grass.
Newton is considering spending $4.1 million on artificial turf at Newton South High School; and Wellesley Town Meeting, which starts tomorrow, will be asked to approve a $1.8 million turf project at Sprague Elementary School.
Needham, too, plans to convert several fields to artificial turf, but is relying on private donations for the project.
Synthetic fields are made of polyethylene fibers simulating grass stabilized with rubber pellets. They have been installed in many western suburbs, including Franklin, Waltham, and Westborough , and at Lincoln-Sudbury Regional High School.
Guive Mirfendereski , a Newton lawyer, says artificial turf gives off much more heat than grass, and, if used widely, could contribute to global warming.
He also expressed concern that materials used to make and clean the turf could leach into local water supplies, and questioned how the turf would be disposed of once it wears out .
"Any one of these on its own poses a danger to the environment and public health," Mirfendereski wrote in a letter last month to the state environmental secretary.
State officials have not taken a position on the issue; neither have Newton's main environmental organizations.
Wellesley's opponents to its turf plans are using similar arguments, as well as questioning the cost.
Meanwhile, athletic officials at schools that have installed artificial turf offer rave reviews of the material.
"I think they're great," said Brad Sidwell , athletic director in Franklin, which installed one field for the schools and another for the town three years ago.
Nancy O'Neil , athletic director for Lincoln-Sudbury Regional High, agreed, saying the artificial turf has "no divots or rough spots," requires little maintenance, and allows a longer playing season.
"It's the best athletic facility decision we have ever made," O'Neil said, adding that school officials are so pleased with two existing artificial fields that a third is due to be completed in August.
But Stuart Gaffin , an atmospheric scientist whose focus is excess heat in urban areas and storm-water runoff, said synthetic turf poses problems on both scores.
Last summer, as part of a study of heat radiation in New York City, Gaffin found the temperature above artificial turf fields measured at 140 to 160 degrees Fahrenheit, creating what he described as "heat islands."
Gaffin, with the Center for Climate Systems Research at Columbia University in New York City, wrote in an e-mail to Globe West that the "surfaces are among the hottest possible for urban areas, rivaling dark roofs and fresh asphalt."
Artificial turf is only "a little warmer than grass," countered Darren Gill , marketing director for FieldTurf, a manufacturer of artificial turf. Nor, said Gill, does the turf contribute to global warming
He also said run off from an artificial field is usually tested by the host communities, and likened the products used to clean it to household fabric "Nothing we put on the field has any harmful materials in it," Gill said.
Environmental arguments do not weigh as heavily with school athletic officials as the pits, ruts, and puddles they have encountered on grass fields, which require frequent maintenance during playing seasons.
O'Neil said she would consider going back to grass fields if they were "like a golf course, and how many high schools have that? Next to none."
She and Sidwell both said they have noticed the extra heat from their synthetic fields. As a safeguard, they have the fields sprayed with water and make sure the athletes stay hydrated.
Three of Newton's key environmental organizations -- Green Decade Coalition, Newton Conservators, and GreenCAP -- have taken no position on artificial turf.
Dan Ruben , Green Decade vice president, said grass fields pose their own risks. They are treated with chemical fertilizers and pesticides, which environmentalists frown on. And the gasoline that fuels mowers contributes to global warming.
Ruben said he had not done enough investigation of the risks and benefits of synthetic turf and grass fields to form an opinion on which is better.
Ruben said Green Decade is split on the issue. The same is true at Newton Conservators, proponents of open space, and GreenCAP, promoters of the use of natural instead of chemical pesticides.
GreenCAP member Lucia Dolan said of artificial turf: "It's very two-sided whether it's a bad thing or a good thing . "
Ruben said he and other environmentalists met last summer with Newton Mayor David B. Cohen , who proposed installing three synthetic fields at Newton South High School.
Ruben said Cohen persuaded them of the city's need for reliable fields and that the environmental risks would be minimal.
Last week, Ruben changed his position slightly, and called on Cohen to have the city perform a study on synthetic turf before the installation.
The request surprised Cohen, who did not commit to it last week.
"I think that I have a great deal of respect for Dan, and I would certainly want to make sure we do everything to make sure this proposal is environmentally sound," Cohen said in a telephone interview.
Cohen's request for funds is bogged down by the Board of Aldermen -- but not over environmental concerns. The aldermen refuse to approve any spending until plans are made to fix the city's long-neglected fire stations.
Still, Kenneth Parker , alderman at large from Ward 6 , predicted that if that dispute is resolved, "the vast majority" of aldermen would vote to spend the money for artificial turf.
The support dismays Mirfendereski, who has rallied only a few around his cause, largely neighbors of the proposed fields.
One of them, while conceding she qualifies as a not-in-my-backyard proteste r, says her chief objection is environmental.
"We don't have all the facts yet," said Jane Yoffe .
Connie Paige can be reached at cpaige@globe.com.





* * *


Editor's Note: The ambivalence of the regulatory agencies and environmental groups toward the proliferation of turf is owed to their myopic tunnel vision that has been fixated on the proverbial tree and not the big picture. The environmental groups are willing to give turf a pass because they have bought into the myth that the turf requires no pesticides, fertilizers and gasoline-burning lawnmowers. This is a false choice, as grass fields can be maintained with organic treatments and, unlike turf, they do not require bactericide and fungicide and fabric softener applications. Turf fields also require watering for cooling and treatments. The state and federal regulatory agencies also are thrilled with the notion that the rubber crumb used in turf fields affords the municipal dumps the opportunity to dump the used tires (they call it "recycling") back into playgrounds and playing fields. The purveyors of the turf fields love the lower price of used tires over non-contaminated or safer rubber products.


News from CPSC

U.S. Consummer Product safety Commission

Offcie if Information and Public Affairs

For Immediate release

September 3, 1976

Release # 76-057 http://www.cpsc.gov/CPSCPUB/PREREL/prhtml76/76057.html

CPSC Denies Petitions On Artificial Turf And Lead Levels In Paint

WASHINGTON, D.C. (Sept. 3) -- The U.S. Consumer Product Safety Commission today announced it has denied two petitions -- one which requested the establishment of a mandatory safety standard for synthetic turf, the other which requested exemption of a paint product from lead-in-paint regulations.

The National Football League Players Association (NFLPA) petitioned CPSC in May 1976 to reexamine the risk of injury presented by synthetic turf and "to develop appropriate product safety rules." CPSC has determined that based on the evidence presently available, the use of artificial turf as a surface cover for athletic playing fields does not present an unreasonable risk of injury. NFPLA petitioned CPSC previously on the synthetic turf question; that petition had similarly been denied.

Wayland agrees to regularly test turf field

By Peter Reuell/Daily News Staff

GHS

Wed Jul 25, 2007, 12:42 AM EDT

http://www.townonline.com/wayland/homepage/x809517166
.... [The Massachusetts] [Department of Environmental Protection stated July 12 [2007] it does not intend to further review the tire crumb rubber for Wayland's synthetic field.

"The use of tire crumb as infill in synthetic turf fields is a well-established practice where the tire crumb substitutes for virgin rubber materials or rubber and soil mixtures," wrote Deputy Director James Doucett. "Synthetic turf fields have been constructed at numerous locations within Massachusetts. This use of tire crumb is in a restricted setting where the material will be disposed at the end of life of the field."

Doucett also wrote that DEP "believes this use of tire crumb in synthetic athletic fields to be an acceptable recycling/reuse of tire rubber that does not warrant further review" by the state.


F. Geological & hydrological issues. One of the scourges of a playing field is the bumps (hills) and dips (valleys) that eventual begin to appear as the result of a site's unsettled geological features. In the Newton South High School, Massachusetts, for example, the fields have shown signs of differential settling because the natural turf fields were built on wetlands. The wetlands consist of compressible peat, which over time compacts and creates dips in the field above.

In 1977, Brewster W. Fuller, a registered professional engineer and landscape architect with Whitman & Howard of Wellesley, Massachusetts, studied the site that was being considered for the development of an athletic complex. His written report, dated October 18, 1977, and submitted to the city, concluded: "Due to the inherent compressibility of peat, any filling placed on top of the existing fill will undoubtedly result in differential settling which could cause failure in the proposed track pavement surface. This settlement could also cause pipe failure in either the drainage system or the irrigation system or both." Furthermore, Brewster concluded: "Any surcharging of the existing filled land adjacent to the wetland will cause some displacement of the water table resulting in additional water being forced upon the abutting homes which are now subjected to periodic flooding." Brewster now lives and works in East Bridgewater, Massachusetts, and may be contacted at (508) 378-1504.

In view of the foregoing, the proposed project did not proceed. The very same considerations detailed by Brewster exist today where the city planned to put a 3.5 acres of synthetic turf. It is sound practice to not proceed with such installations without first assessing the geo-technical limitations of the site and long term damage to the installation?s surface and infrastructure due to differential settling and hydrographical forces.

Another venue for installation of playing fields is the old municipality dumps. Typically they are capped and a field is installed on the surface. One such installation is the Sprague Fields in Wellesley, Massachusetts, next to Sprague Elementary School on Oak Street. Rocks and shards of glass have begun to emerge the surface and in 2006 the state environmental authorities ordered the town to begin a remediation of the site. The breach or destruction of the old cap may have been due to a variety of reasons, but one cannot exclude the possibility that the upheaval of rocks and glass to the surface was caused in part by the settling of the cap due to compressibility of the garbage below the surface. The town's proposal to install an artificial turf at this venue may well be compromised in the future with further settling of the old dumpsite.

The Brewster report on Newton fields pointed to the destructive power of differential settling on the irrigation and drainage pipes under the fields. A major selling point of artificial turf fields is their effective drainage system, which carries the water away from the surface, stores it in the infrastructure and then releases it to drain storms or other conduits. A compromised pipe system due to differential settling or other causes will render the fields unplayable.

Artificial turf fields and other synthetic surfaces are considered impervious in the sense that they do not allow the ground to absorb the water that falls on them. The water either runs off freely or is directed to a conduit that connects typically to a storm drain or sewer system. The water drained from the artificial turf fields contributes to a phenomenon called combined sewer overflow (CSO) that simply overpowers the environmental limitations for intake of sewer water by particular destination. In New York City, the combined sewer overflow is in part responsible for increased pollution of New York Harbor.

In residential settings, the combine sewer overflow can result in sewer backup and flooding of property adjacent to the impervious synthetic surfaces, including artificial turf fields. It is perfectly reasonable to require that a drainage system serving an artificial turf installation to be equipped with flow regulators and pumps in order to minimize the possibility of overflow and flooding. This is particularly desirable in areas where rainfall or irrigation tends to result in larger volumes of water that has to be discharged and carried away from the field. This, on its own, may particularly serve the cause of environmental health if it is armed with a water filter to trap the crumb and from the field.


G. Athlete's health. It is a no-brainer that an athlete's health can be jeopardized by exposure to extreme temperatures, overly hard or overly soft surfaces, greater speed at point of impact, with the field or other players, staphylococcus (staph) infections by way of skin abrasion (turf-burn) caused by parasitic bacterium present on the playing surface from human sources. That is true of both artificial turf and natural grass playing fields. Furthermore, field condition, adequate preparation, warm up, previous injury, equipment, footwear, aggressive play, medical impairment, fatigue, and sheer dumb luck are all part of the athletic health and safety picture, regardless of the type of playing surface.

The jury is still out on whether the "new generation" artificial turf, like rubber infill fields, cause greater injury than natural turf. This has been hampered by a few developments. The promoters of artificial turf are quick to point out that the new fields are not like the old Astro-turf, which was a carpet laid on top of cement slap. However, it is old hat, the old surface was more injurious to players than natural turf. This has been the finding of many a studies, including one titled "The study titled "Injury Risk in Men's Canada West University Football" by Brent E. Hagel, Gordon H. Fick and Willem H. Meeuwisse, published in the American Journal of Epidemiology, volume 157, pages 825-833 (2003), available at http://aje.oxfordjournals.org/cgi/content/full/157/9/825.

The public's concern about safety of the "new generation" fields is often dismissed as having their basis in the old studies about Astro-turf or earlier versions of the "new generation" infill turf. The assessment of safety risk of the "new generation" is often rendered difficult because of a large number of product names, suppliers, manufacturers and installers. The industry is in a state of flux in terms of vertical and horizontal integrations, mergers and acquisitions, international marketing, private labeling, branding and other considerations. For example, in one Pennsylvania study no less than 8 different infill fields where installed for a five-year test period. http://cropsoil.psu.edu/mcnitt/infill3.cfm. The savvy salesman will state that his product is not the same as the one that has raised questions in the mind of the public. With very little information available for the purposes of impeachment of such claims, the public remains in the dark.

However, there is a body of growing literature that has looked at the health and safety risks that the "new generation" of artificial turf poses to youth and adult athletes. There is an emerging consensus on two issues: (i) artificial turf is not inherently safer than natural grass, and (ii) artificial turf causes a different kind of injury than natural grass.

2007 -- In a Turkish study titled "Is it safe to play on synthetic turf for ACL injury?," by Derya Ozer, Irem Duzgun, Baran Yosmaoglu, Volga Bayracki Tunay, Gul Baltaci and Nevin Ergum, and published in the Journal of Sports Science & Medicine (www.jssm.org) (2007, Supplement 10), researched the role of synthetic turf in Anterior Cruciate Ligament (ACL) injuries of soccer players. It concluded that playing fields as tough as synthetic turf that is not suitable for standard conditions may indicate a risk factor for ACL ruptures not only for amateur players but also professionals. Therefore, "we would like to warn especially amateur-weekend soccer players about the surface that if you play on synthetic turf you are probably at high risk of having a rupture of ACL." http://www.jssm.org/suppls/10/Suppl.10.p40-43.pdf.

2006 -- A Swedish study titled "Risk of injury in elite football played on artificial turf versus natural grass: a perspective two-cohort study," by Jan Ekstrand, T. Timpka and M. Hagglund, and published in the British Journal of Sports Medicine, vol.40:975-980 (2006), found a higher risk of ankle sprain on artificial turf compared with grass. It concluded, however, there was no evidence of a greater risk of injury when soccer was played on artificial turf, compared with natural grass. The higher incidence of ankle sprain on artificial turf however warranted further attention. www.bjsportmed.com; http://www.fifa.com/documents/fifa/publication/The_risk_for_injury_when_playing_football_on_artificial_turf_versus_natural_grass.pdf; http://bjsm.bmj.com/cgi/content/full/40/12/975?maxtoshow=&HITS=10&hits=10&RESULTFORMAT=&andorexactfulltext=and&searchid=1&FIRSTINDEX=0&sortspec=relevance&volume=40&firstpage=975&resourcetype=HWCIT

2006 -- A study titled " Injuries to High School Football Athletes in California," by Marizen Ramirez, Kathryn Brown Schaeffer, Haikang Shen, Saman Kashani and Jess F. Kraus, and published in the American Journal of Sports Medicine, vol. 34:1147-1158 (2006), concluded that session rates of injury were highest during games on artificial turf, foggy weather and clear evenings. http://ajs.sagepub.com/cgi/content/abstract/34/7/1147

2004 -- The study titled "Incidence, causes, and severity of high school football injuries on FieldTurf versus natural grass: a 5-year prospective," by M.C. Meyers and B.S. Barnhill of West Texas A & M University and published in the American Journal of Sports Medicine, vol. 32(7):1628-38 (Oct-Nov 2004), compared injury incidence of eight high school football teams playing on infill synthetic surface (FieldTurf) and natural turfgrass surfaces. It found higher incidence of 0-day time loss injuries, non-contact injuries surface/epidermal injuries, muscle-related trauma, and injuries during higher temperatures were reported on FieldTurf. However, it found also a higher incidence of 1- to 2-day time loss injuries, 22+ days time loss injuries, head and neural trauma, and ligament injuries were reported on natural grass. The study concluded that although similarities existed between FieldTurf and natural grass over a 5-year period of competitive play, both surfaces also exhibited unique injury patterns that warrant further investigation. http://www.ncbi.nlm.nih.gov/entrez/query.fcgi?cmd=Retrieve&db=PubMed&list_uids=15494326&dopt=Abstract
2003 -- A study titled "Sports Safety in Australia," July 2003, concluded "It has been suggested that lower limb injuries, particularly in elite Australian Rules Football, are related to ground conditions and surfaces or the pace of the game. However, specific examination of these factors in community-level sport has yet to be undertaken." In this assessment the study relied on a 2003 study by Murphy and others on risk factors for lower limb injuries, published previously in the British Journal of Sports Medicine. In that study, three factors were sited for lower limb injury in general: competition settings versus training, artificial turf versus grass or gravel, and previous injury coupled with inadequate rehabilitation. http://www.ausport.gov.au/fulltext/2004/dha/ch6.pdf. The Murphy study was cited also in "Epidemiology of Soccer Injuries in Rwanda: A Need for Physiotherapy Intervention," a supervised masters of science thesis by Janvier Twizere, Department of Physiotherapy, University of the Western Cape, South Africa (November 2004) http://ww3.uwc.ac.za/docs/%20Library/Theses/Theses%202005%201st%20Grad/Twizere_j.pdf.
At Michigan State University's Spartan Stadium the artificial turf has been replaced with the new natural turf integrated modular technology. The Michigan State Spartans had decided to switch from the 8 season-old artificial turf to grass because it was worn out. The conversion was instigated at the request of coach, Bobby Williams, because he believed that natural turf cuts down on injuries. http://www.sportsvenue-technology.com/projects/greentech/.

Therefore, it is not impertinent for the public and officials to ask some hard questions from promoters of the artificial turf. Some of the areas are inquiry include:

-- What specific sports injury studies have been conducted to document the safety or artificial sports surfaces?

-- What specialized equipment, particularly footwear and padding, is recommended or required to address sports injury concerns that occur frequently on artificial fields?

-- Has the health-care profession developed hydration guidelines for athletes at different ages, performing on hot artificial fields to reduce or avoid serious or even life threatening dehydration situations?

-- What field maintenance practices are recommended or required to address the abnormally high presence of staphylococcus bacterium that can develop on an artificial surface? For example, the synthetic turf field at Boston University is served by an automatic sprinkler system that is used in the summer to cool down the surface temperature. The same system helps administer the antiseptic and herbicide protocols. An analysis of staph and other bacterial contamination in infill artificial turf is set forth in "Evaluation of Playing Surface Characteristics of Various In-Filled Systems," by Andrew S. McNitt and Dianne Petrunak, The Pennsylvania State University (2007) at http://cropsoil.psu.edu/mcnitt/athlete.cfm.

-- What standards of abrasiveness have been established for artificial products?

-- Are parents, coaches and sports medical personnel trained to recognize the potential seriousness of abrasive wounds caused by artificial surfaces and prepared to treat them properly?

-- What standards of artificial turf installation and maintenance have been developed to ensure field-wide, season-long uniformity and consistency, particularly when different field uses (i.e., soccer, football, marching bands, concerts, etc.) are allowed or encouraged?

-- What is the correlation between the potential for increased on-field players' speed and the incidence of serious injuries?


The following is a summary of a longer article entitled, "Synthetic Turf Playing Fields Present Unique Dangers," which was posted on Plant Management Network's Applied Turfgrass Science (November 3, 2005).

Professor Michael Meyers at West Texas A&M University tracked playing field injuries in Texas high schools for eight years. According to him, athletes tend to suffer injuries at roughly the same frequency on natural and synthetic turfs, but different surfaces tend to result in different types of injuries. There is more torque, more velocity and more traction on artificial turf and that can lead to more muscle strains and spasms. Brad Fresenburg, turfgrass expert at the University of Missouri believes that the greater traction obtained on artificial turf increases the potential pressure on joints and bones from the inability of a fully planted cleat-wearing foot to divot or twist out.

According to Rex Sharp, University of Missouri's head athletic trainer, synthetic turf is as safe as grass. However, outdoor artificial turf fields will get hotter under certain conditions. In his experience the artificial fields get at least 10 to 15 degrees hotter under the afternoon sun and, so, the university staff constantly monitor field temperatures during practices. According to the turfgrass expert at University of Missouri, Brad Fresenburg, the drawback on artificial turf is that the rubber and plastic materials amplify sunlight to cause near unbearable temperatures at certain times of the day. When teams play on grass, they leave divots and ripped out grass. While most lament the "damaged" turf, in reality divots mean that the field is doing its job -- yielding to the athletes' cleats.

Another danger with artificial turf is the threat of bacterial infections. According to Fresenburg natural grass has a microbial system and is self-cleaning, whereas the warmth and trapped moisture in synthetic turf fields is where bacteria thrive. The sweat, spit and blood do not biodegrade as they do on natural grass. Therefore, disinfectant should be sprayed as needed if there's a known infection risk. According to Sharp, players need to immediately report any "turf-burns," which must be immediately washed with soap and water to prevent infection. Often young athletes are inclined to ignore seemingly minor injuries so it is up to the coaches and parents to educating the young to let grown ups clean and treat the burns on the spot. Go here for details: http://www.plantmanagementnetwork.org/pub/ats/news/2005/synthetic.




News Item: Staph infection at Winchester High School. The recent Staph infection (methicillin-resistant staphylococcus aureus) suffered by a member of Winchester High School [Massachusetts] football team is shedding more light on the prevalence of MRSA infections in our schools. The article repeats the common understanding that people should not share personal items used by others, wash their hands and maintain good hygiene in order to minimize the chance of getting this bacterial infection from others. Stephen Smith "Winchester sports team is checked for MRSA," The Boston Globe, October 20, 2007, pages B1, and B5. The article makes no mention of the abrasions that athletes sustain when they play on artificial surfaces and how that renders them all the more susceptible to getting Staph infection when they come into contact with a person or items bearing the bacteria, including the turf surface itself. The article makes it clear that the bacteria survive on open surfaces like razors, towels, drink bottles, and other things. While turf dos not cause Staph, it is capable of contributing to the contagion because the contact (impact, slide) with the turf does cause abrasions and burns on the skin and, if not treated appropriately, Staph infection can enter the body by way of the abrasion. Unlike natural grass and soil that breakdown and eliminate bacteria, the turf does not have the self-cleaning capability and must be cleansed with bactericides.




Field of Nightmares:

Can playing sports on artificial turf kill you? As the debate rages on, parents need to hear the story of one young Texas athlete who's lucky to be alive.
Texas Monthly, Volume 34, Isssue 5 (Austin: May 2006) p. 1.
Copyright Texas Monthly, a Division of Emmis Publishing, LP May 2006

Abstract (Summary)

Boone's doctors don't know where the MRSA originated, though they believe it
entered his body through the turf burn. Westlake trainer Brad Hawkins says he
knows of no MRSA cases at the school, leading him to conclude that the school's
artificial turf is not contaminated. But Westlake athletic director and head
football coach Derek Long acknowledges that the school once scrubbed down its
field following a staph outbreak (not of the MRSA variety), in 2003.


__________

IT HAPPENED ON THE MOST ordinary of plays. Sixteen-year-old Boone Baker,
playing wide receiver on the Austin High Maroons junior varsity last October 7,
sprinted a quick five yards before turning and snagging a short pass from his
quarterback sometime in the second half of a Friday night game against
archrival Westlake High. Immediately after Boone caught the pass, he was
tackled, hard, with his left shoulder crashing into the artificial turf of
Chaparral Stadium. He remembers feeling a burning abrasion on his shoulder when
he got up, but he shrugged it off and returned to the huddle.

As football games go, it was a mundane moment, with nothing to presage the
medical nightmare that three months later would almost cost Boone his life and
temporarily rob him of his mobility and his eyesight in one eye. On that
seemingly insignificant play, this strapping, 176-pound, six-foot-two-inch
teenager unknowingly joined the swelling ranks of athletes--from the National
Football League to high school wrestlers--plagued by a new killer "superbug," a
pernicious staph infection that mimics the flu, races through the body with
lightning-quick speed, and resists normal penicillin-based antibiotics. Known
as MRSA (methicillin-resistant Staphylococcus aureus ), this bacterial
infection first emerged in hospitals five years ago, attacking vulnerable
postoperative patients with compromised immune systems. But in the past two
years, MRSA has made its deadly presence known in the community at large, with
athletes being a prime target, since the bacteria thrives in steamy settings
like locker rooms and enters the body through nicks, abrasions, and cuts.

But it's not just athletes who are affected; a Fort Worth woman died in
February from an infection suspected to be MRSA, which she contracted during a
routine pedicure. But athletes constitute a high-risk category in which MRSA
continues to show up in clusters, with disastrous consequences. In 2003 MRSA
claimed the life of Ricky Lannetti, who played football for Lycoming College,
in Pennsylvania, and sidelined ten football players at a Connecticut college,
hospitalizing two. That same year, the infection attacked five members of the
St. Louis Rams. In Texas serious outbreaks have been reported among football
teams in Denton County, Pasadena, and South Texas, where an alarming 81 cases
were reported in 2004.

Health care professionals--from the National Athletic Trainers' Association to
the Texas Department of State Health Services--have begun campaigns to educate
the public, and especially coaches and athletes, about how to prevent and
detect the infection. "I almost don't go to a meeting anymore that it is not a
topic on the agenda," says Allen Hardin, the co-director of sports medicine at
the University of Texas, where the football team has gone to single-use
disposable towels in its war to combat transmission of the infection. At the
University Interscholastic League, which oversees public high school athletics,
a medical advisory committee is developing a poster to place in locker rooms
across the state, featuring pictures of an early-stage infection, which can
look as harmless as a mosquito bite, and recommending tips for locker room
cleanliness.

Neither the Centers for Disease Control and Prevention nor the state health
department keeps statistics on how many cases have occurred in Texas or around
the country, but one CDC study suggests that MRSA may occur in as many as 25
out of every 100,000 people. Anecdotal evidence is frightening: One Austin
pediatric surgeon in a four-physician practice reported to me that she and her
partners averaged ten surgeries per week to drain MRSA abscesses. Officials at
Texas Children's Hospital, in Houston, say that the incidences of MRSA have
more than doubled since 2003, and the new bacteria now accounts for 77 percent
of otherwise healthy patients with staph infections there. Since 2002, the
hospital has lost six patients to MRSA, some of them infants. "This is not an
athlete problem--it's a people problem," says Dr. Sheldon L. Kaplan, the chief
of the hospital's infectious-disease clinic.

As Boone Baker's case illustrates, MRSA often starts out by disguising itself
as an innocuous skin wound resembling a pimple or an ingrown hair. Immediately
after the Westlake game, Boone showered and applied an antibiotic ointment to
his shoulder burn and continued to do so all weekend. But after practice the
following Monday, Boone noticed that the burn had become a purplish boil and
showed it to a trainer, who directed him to see a doctor. The next day, his
doctors lanced and drained the wound, cut out the pustule, took a culture, and
identified the infection as MRSA. That called for a specific type of
antibiotic, Septra, which, unlike penicillin-family drugs, can still knock out
MRSA. Ten days later, Boone was cleared to return to football.

"I thought it was completely behind us," says Missy Baker, Boone's mom. When
Boone fell ill with the flu this January, as did many other students at Austin
High, the thought of a recurrence of MRSA, attacking his flu-weakened immune
system, never entered her mind. Suffering nausea and a high fever, Boone lay on
a couch for several days while Missy consulted his pediatrician's nurse by
phone. Certain that Boone's lethargy was brought on by dehydration, Missy plied
her son with Gatorades, but nothing about his condition made her panic.

Until Thursday, January 19. Early in the day, Boone complained of excruciating
back pain. He rebounded, but soon the pain returned with scarier symptoms: fast
and shallow breathing, neck pain, and a sudden inability to move his legs.
Fearful that Boone had meningitis, Missy and her husband, Coalter, raced their
son to an emergency room.

Life-threatening infections like Boone's could be avoided with some basic
health precautions. Yet a CDC study released in February about the Rams'
experience indicates that, even at the professional level, trainers have been
slow to appreciate the risk of MRSA. On an average week, Rams players reported
two to three "turf burns," severe abrasions where the skin is rubbed raw by
high-velocity contact with artificial turf. Most of the burns were left
uncovered during subsequent play. Trainers who treated the wounds on the
sidelines did not have ready access to hand-washing or sanitizing materials.
Players shared soap, towels, whirlpools, and workout equipment. The CDC study
also determined that the infected players had a history of unusually high use
of antibiotics, which could have made them more susceptible to the methicillin-
resistant strain of staph. In fact, researchers believe that overuse of
antibiotics in the community at large has enabled the new strain of bacteria to
emerge. The CDC is advising schools that the best way to prevent MRSA is to
disinfect common areas, like whirlpools and showers; stop the practice of
sharing towels and soap; and encourage frequent hand washing. Players should
see trainers about every abrasion, which should be cleaned and covered
immediately.

If the prevention of MRSA is relatively simple, the treatment is anything but.
When Boone arrived at Brackenridge Hospital, he was immediately placed in the
intensive-care unit. For the first night, he was given fluids intravenously
while awaiting the results of blood tests to determine whether he had MRSA. By
the time the infection was confirmed as MRSA, two days later, the bacteria had
erupted in pustules all over his body. Doctors ordered massive doses of
antibiotics and waited for his system to respond. But it didn't. Something was
blocking the antibiotics from taking effect. Boone's heart was racing at a rate
that doctors compared to running a marathon at top speed. His midsection became
bloated as his kidneys and liver began to fail. "He was dying, effectively,"
his dad recalls.

By this time, whole teams of doctors were standing at Boone's bedside. A
decision was made to conduct a full-body MRI. After a torturous five-hour
session (the MRI was halted several times when Boone's temperature spiked and
sent him into uncontrollable chills), doctors found the source of his
paralysis: two baseball-size abscesses around the base of his spine. On Monday,
Boone underwent back surgery to drain and remove the abscesses and received
another round of intensive antibiotics. He remained in the ICU, and doctors
immediately began to see progress.

But Wednesday brought another scare: Upon removal of the breathing tube that
had been placed down his throat during surgery, Boone said, "Mom, I can't see
out of my right eye." Yet another specialist was called in, who confirmed that
the MRSA was indeed attacking his eye. For the next couple days, Boone would
need to be awakened every hour so a nurse could administer three types of
antibiotic eyedrops.

On Super Bowl Sunday, seventeen days after he had arrived at the hospital,
Boone was allowed to have visitors. A physical therapist helped him take his
first painful steps with the aid of a walker. But Boone experienced another
setback when it was discovered that he had some blood clots and that a small
pustule on his lung had not responded to the antibiotics. More surgery would be
needed.

While Boone had fought for his life in the hospital, his illness had become a
statistic in one of the ongoing issues involving MRSA: whether artificial turf
can cause the infection. This is a question that affects sports at all levels
and can have a major economic impact on companies that produce artificial turf.
The CDC, however, is not inclined to blame turf. In its study of the St. Louis
Rams outbreak, testing of the turf did not turn up evidence of contamination.
"We didn't really feel it was the main mechanism for transmission," says Jeff
Hageman, an epidemiologist for the CDC. Rather, Hageman said, researchers found
a high incidence of infection among players with the most skin-to-skin contact.

But that has not stopped the MRSA scare from fueling the prolonged dispute
between natural-turf and artificial-turf advocates. Brad Fresenburg, a
University of Missouri turf grass expert, recently conducted studies of the
temperature of his school's synthetic field and found an astonishing 173-degree
temperature on a 98-degree day, a temperature disparity he believes contributes
to bacterial proliferation. "Natural grass has a microbial system. It's self-
cleaning," Fresenburg wrote. "These synthetic fields don't have that." He
suggests that synthetic turf be sprayed with a disinfectant when an infection
is suspected.

Advocates for synthetic fields disagree, noting that the new generation of turf
contains ground automobile tires, which include sulfur and zinc, agents that
kill bacteria. "There's no evidence to support the theory that synthetic turf
breeds bacteria," says Andrew McNitt, an assistant professor of soil science at
Penn State University. "The majority of the data shows that the fact that there
are more abrasions means the athletes have more entry points for the bacteria
to get in their bodies."

Yet the industry itself is concerned about the possibility of bacterial
contamination. In November Astro Corporation unveiled a new product containing
an antibacterial agent that it says will protect the turf from corrosion.
Several companies have developed products to fight MRSA, including Cleveland-
based Pioneer Manufacturing, which, in addition to making paint used to mark
athletic fields, now sells an artificial-turf disinfectant called Titan Turf
Gard. But the CDC's Hageman believes that the best way to prevent MRSA from
spreading is for trainers to immediately treat and cover wounds like Boone's.

Boone's doctors don't know where the MRSA originated, though they believe it
entered his body through the turf burn. Westlake trainer Brad Hawkins says he
knows of no MRSA cases at the school, leading him to conclude that the school's
artificial turf is not contaminated. But Westlake athletic director and head
football coach Derek Long acknowledges that the school once scrubbed down its
field following a staph outbreak (not of the MRSA variety), in 2003. The Bakers
aren't interested in assigning blame but want parents, kids, and trainers to
know what to watch for and how to avoid infections. Coalter is haunted by a
doctor's comment that Boone would have died if he and Missy had waited another
day to get him to the emergency room .

Shortly before Boone left the hospital, I took my son, Michael, who is a friend
of Boone's, for a brief visit. Missy had prepared us to expect him to look like
a prisoner of war. She wasn't exaggerating: He had lost 41 pounds. Finally, on
February 14, more than three weeks after he had been rushed to the emergency
room, Boone was cleared to go home, where he remained for a couple months,
staying current on his schoolwork and taking his antibiotics intravenously. His
vision has returned, but he can't return to playing sports until he finishes
all his medicine--July at the earliest--and an orthopedic specialist determines
that no bones have been compromised.

I dropped in to see him a few days after he got home, and though he had put on
a few pounds, he still looked gaunt. He was sitting in a chair with an IV in
his arm. We chatted for a few minutes, and then I asked him: "Will you play
football again?" His answer was immediate. "Oh, sure," he said, as if nothing
had ever happened.


Editor's Note: The proliferation of fences and gates around the artificial turf playing fields is necessitated by the need to protect them from vandals and trespassers. While they serve to protect the expensive rug that costs hundreds of thousands of dollars to install, they also serve to trun into a semi-private domain what not long ago was or could be an open air, free access public field. There is now rumbling in some jurisdictions to install security monitoring systems to safeguard the fields from vandalism and other mischief. Because most of the "public" artificial turf fields are the result of a so-called "private sector-public sector partnership," the private sector participants, like booster clubs and leagues, who contribute good money to artifcial turf projects, promote and benefit the most from the exclusionary regime of fences and permits that govern the access to the fields.

Recently, I visited the artificial turf installation site at Charlestown High School in Charlestown, Massachsuetts, where a few days earlier rolls of turf were set ablaze. According to the folks who frequent the area's nearby walkway and public vegetable gardens, one of the two artifcial turf fields that is being installed will be taking the place of a skateboarding facility and a few basketball courts that were used by the neighborhood kids. This wholesale tranfer of an urban recreational facility into a gated artifcial turf field is a net loss to the urban youth in the Charlestown community. For a brief news report and video clip on Charlestown incident, go to http://wbztv.com/topstories/local_story_214213322.html


Vandals damage local school's property
August 24, 2007

http://www1.whdh.com/news/articles/local/BO60539/

BOSTON -- Vandals set fire to the football field at a local high school, doing some serious damage, police said.

It's not the grass at Arlington High School that got torched, but highly flammable artificial turf was damaged.

Authorities believe young people are responsible for the damage, $50,000 worth. Police are still searching for suspects, who left behind beer cans and cigarettes.

"We do have some video footage of from an adjacent business that our investigators are reviewing, and if it comes to it, there's a possibility we may go the route of analyzing some DNA evidence," said Capt. John Serson, of the Arlington Police Dept.

The school plans to have the field repaired before the football season starts.

The field will be closed until further notice. It was installed two years ago.

For a video clip of the incident go to: http://www1.whdh.com/news/articles/local/BO60539/



Board considers cameras at field
Capital on line News, August 14, 2007
ANNAPOLIS - The Board of Education is scheduled to vote tomorrow on whether to install a wireless security camera system in the stadium at Broadneck High School .
The $41,000 camera system would be installed and maintained free of charge by Lensec, the school system's current vendor for security cameras.
Broadneck was chosen for the project because of its new artificial turf field.
The technology is new, and because the cameras are wireless, they can be installed farther apart outdoors than the wired versions, said Bob Yatsuk, project manager in the school system's office of school security.
Lensec officials said they wanted to try out the new system at a school, and donating this system will give the company a wireless presence on the East Coast and serve as a working example of the system to potential customers.
"It's no cost to us, and it gives us a chance to try out the new technology and see if it's worthwhile," Mr. Yatsuk said.


The school board will meet at 10 a.m. at the school board office, 2644 Riva Road, Annapolis. http://www.hometownannapolis.com/cgi-bin/read/2007/08_14-41/TOP




Website powered by Network Solutions®